1964 Championships
Following the club's move Scone Aerodrome, the 1964 Scottish National Championships were held at the Naval Airbase HMS Condor in Arbroath, as part of an Air Show with over 10,000 spectators.
Follow this link for a report of the championships, and see the many photographs below.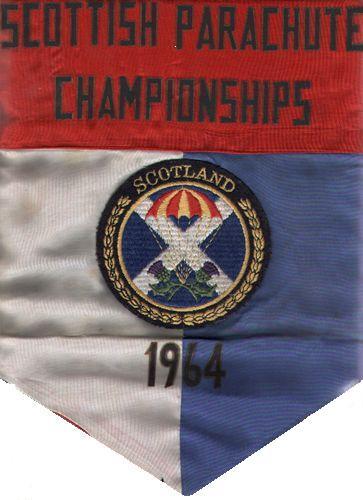 A handmade pennant banner for the championships as made by Maureen and Peter Denley.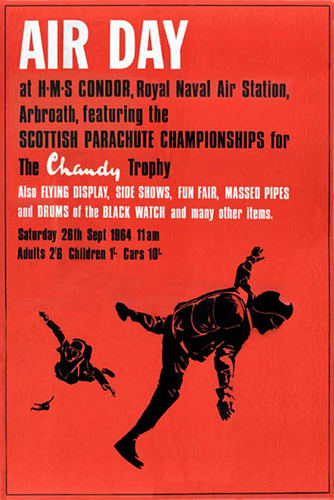 The Navy Poster for the event.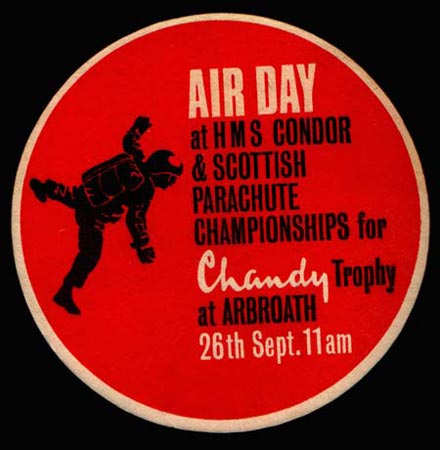 Commemorative beer mat for the event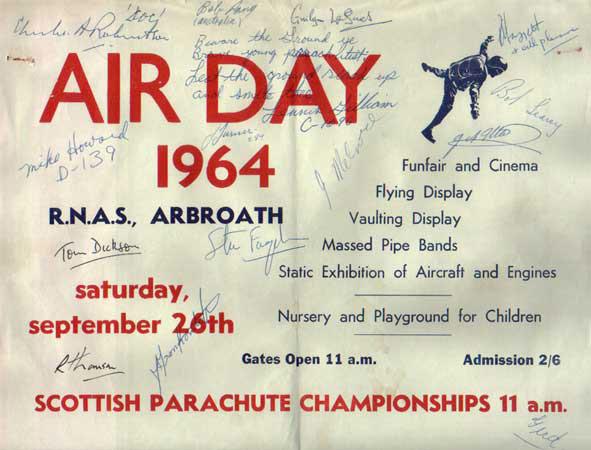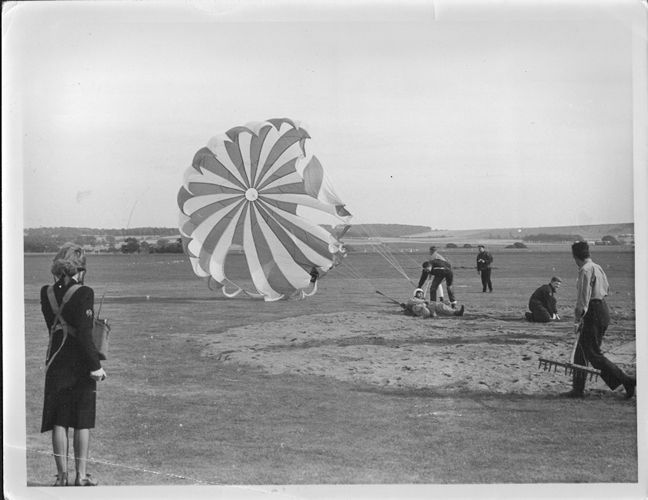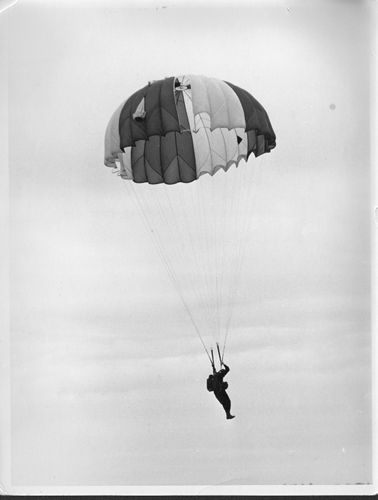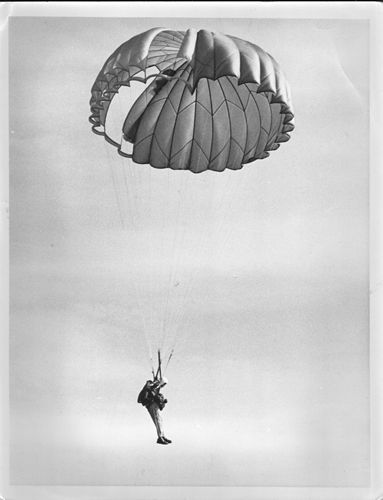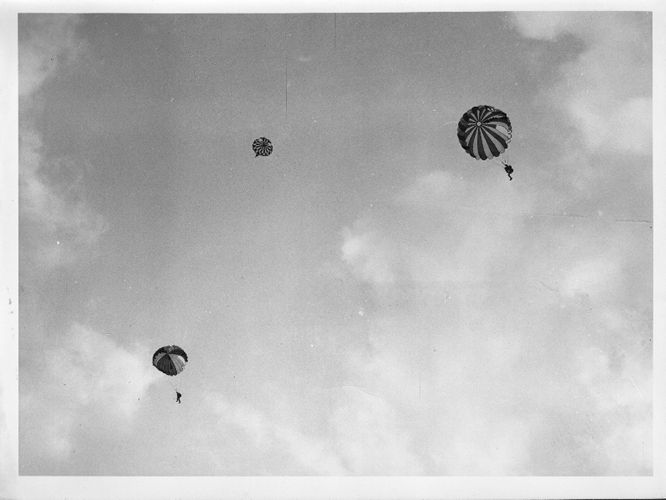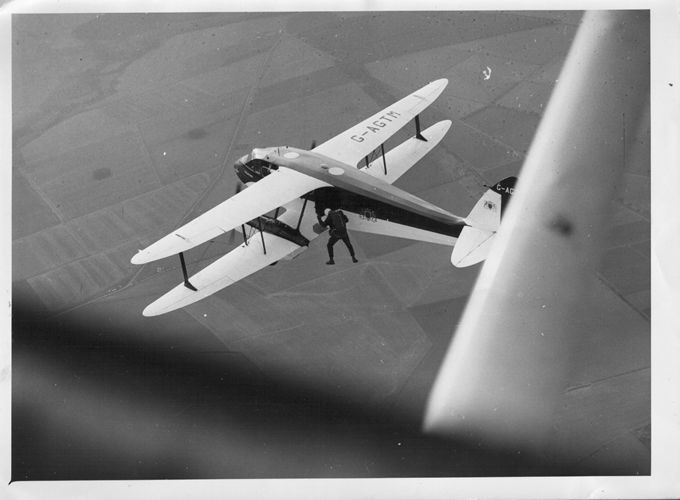 The 'Rothmans' Rapide in action during the competition. This was one of two in use at the event.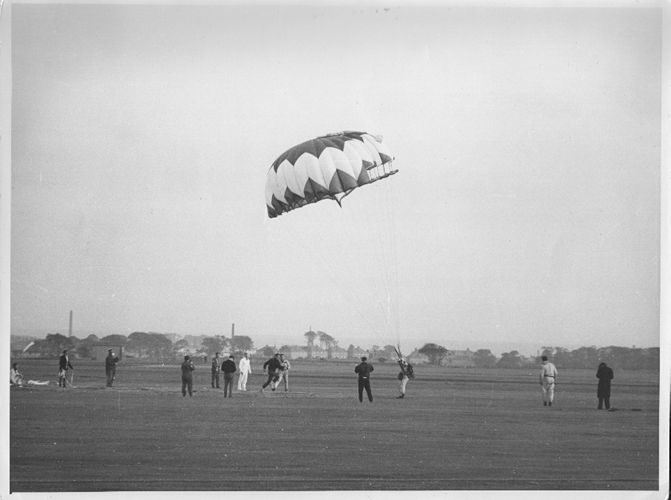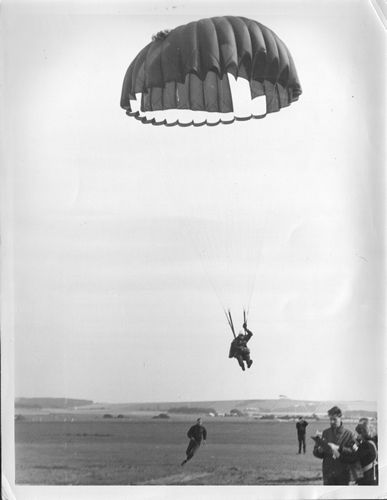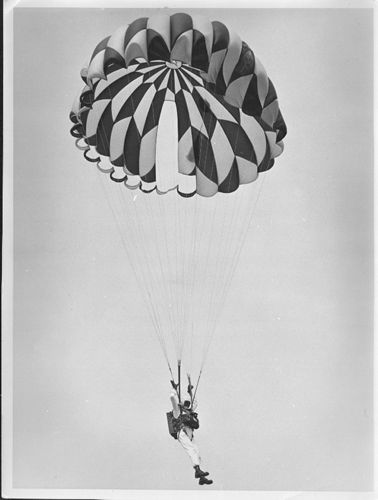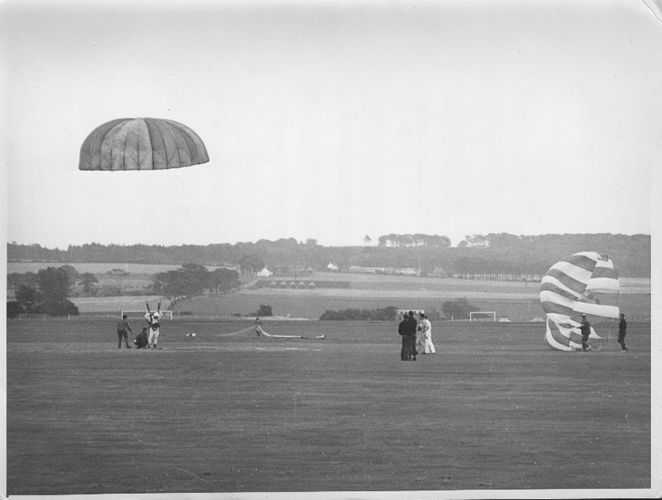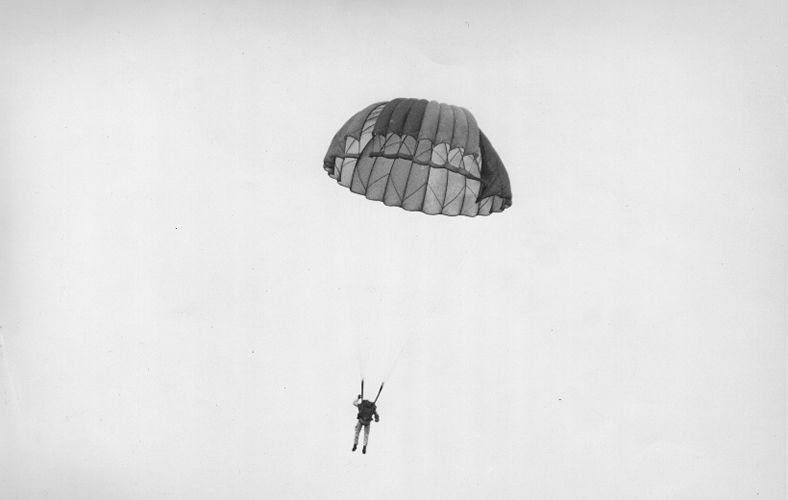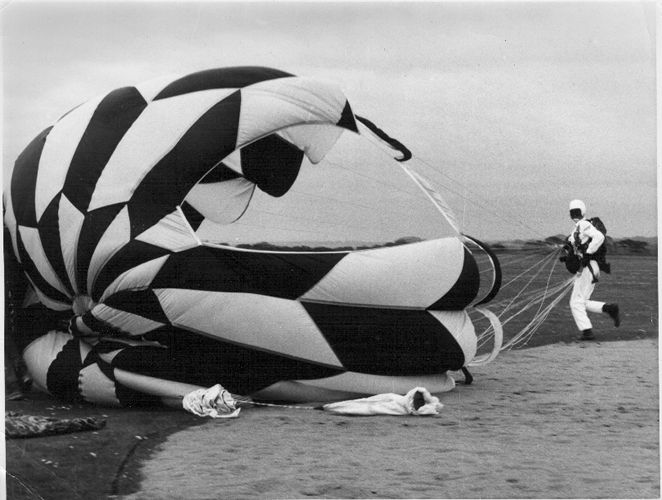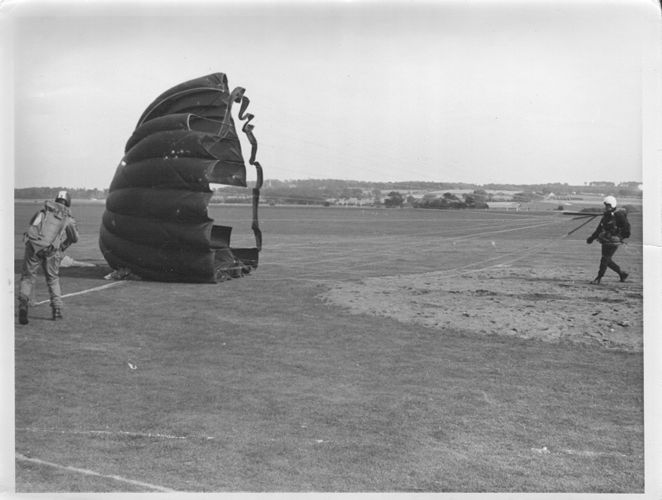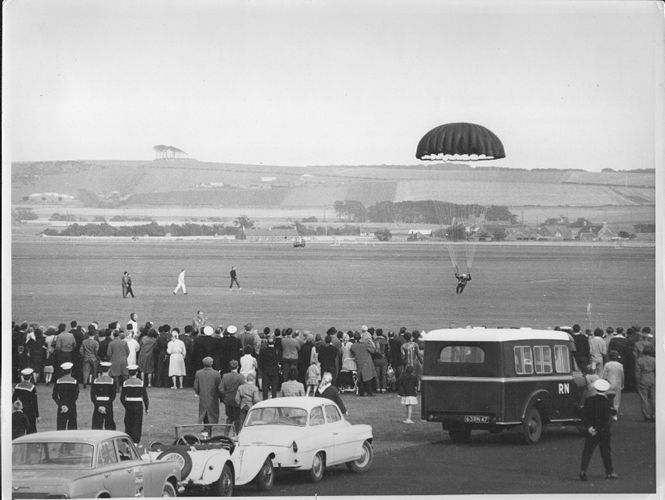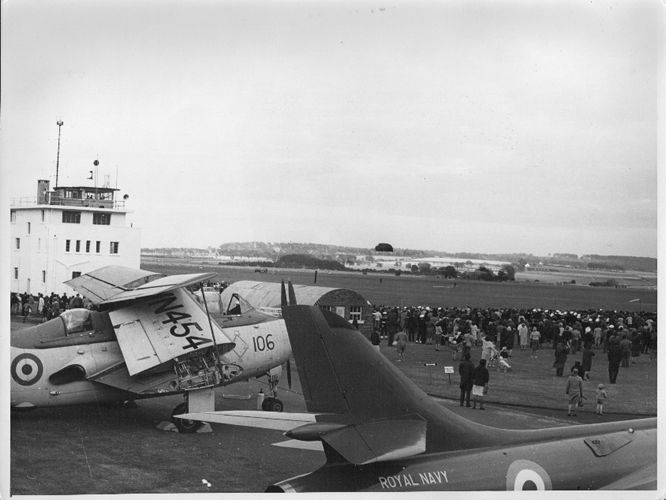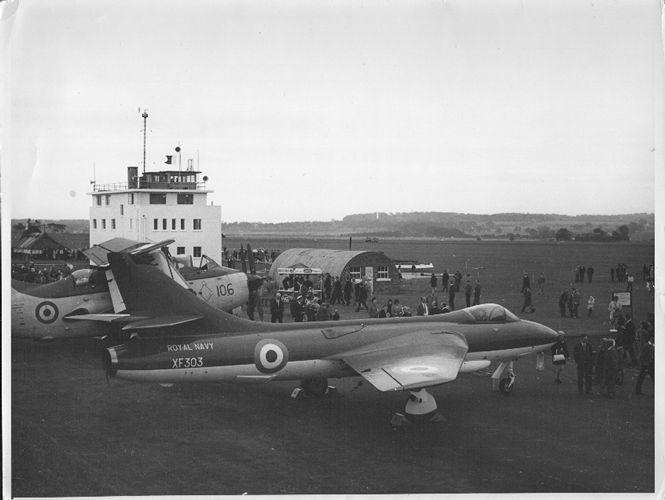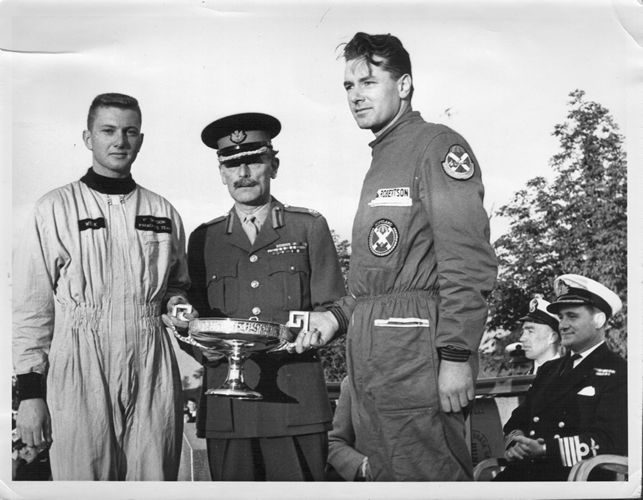 P.J.Wenk (Open Champion) and Charles Robertson (Scottish National Champion) receiving the Chandy Trophy from Brigadier Oliver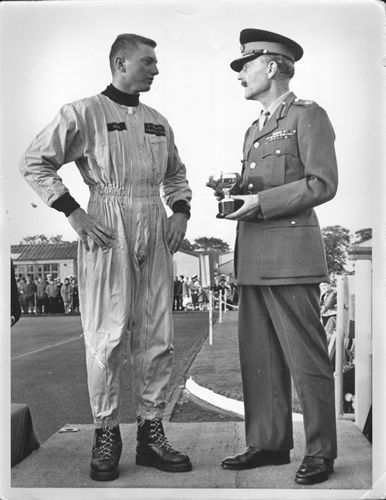 P.J.Wenk (Open Champion) and Brigadier Oliver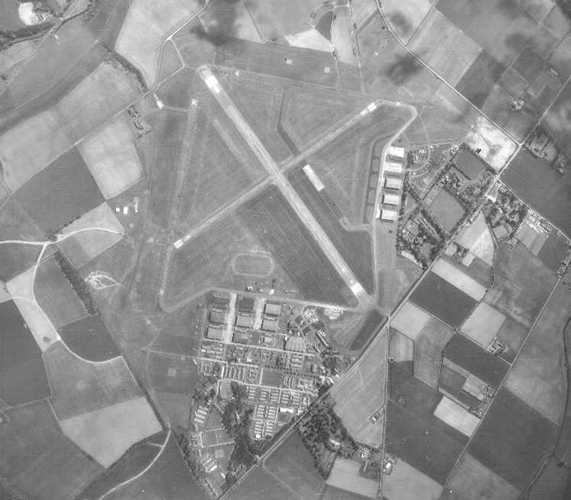 Aerial View of the base.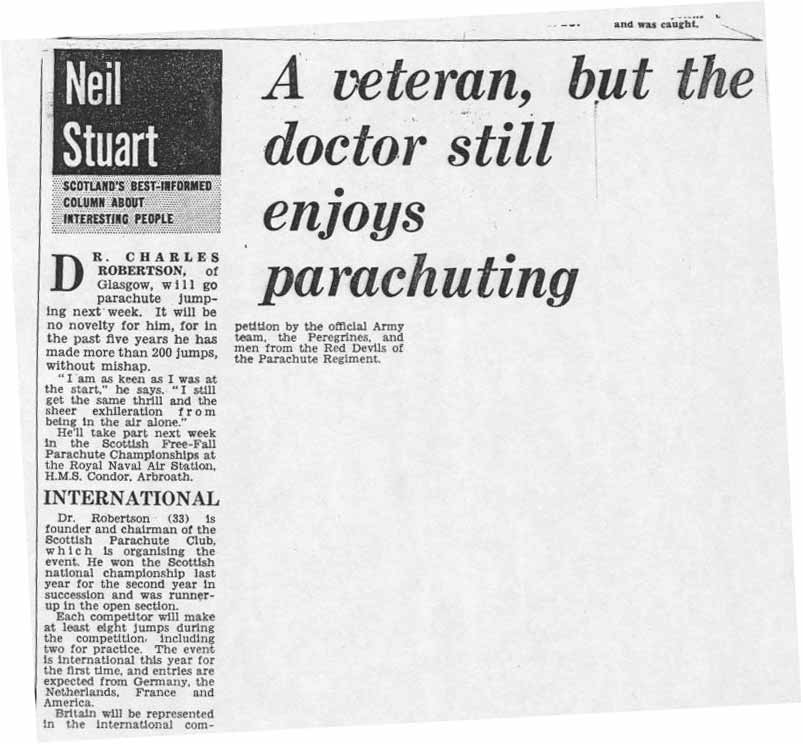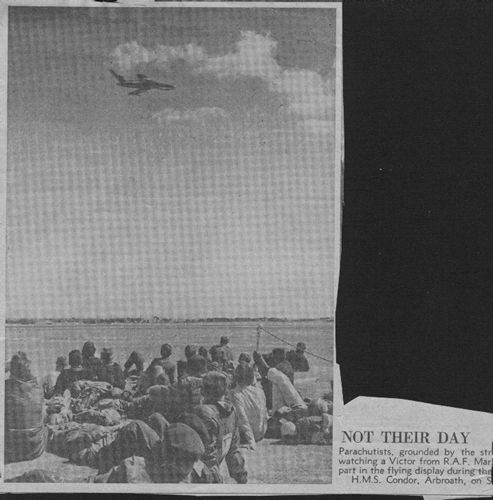 Newspaper clippings from the event.