Carlisle 1964
In the 1964 season the club operated just over the English border at Crosby Airport, Carlisle.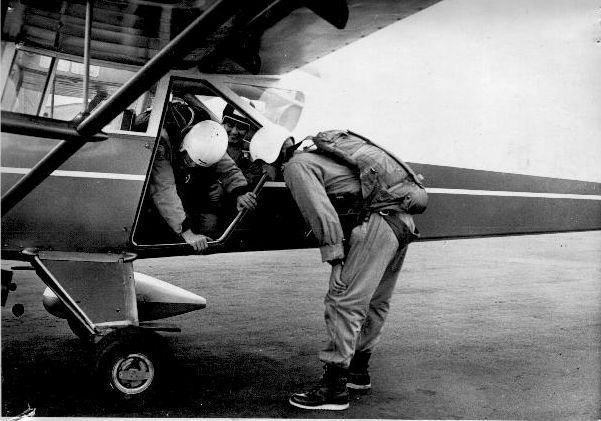 This Tripacer Aircraft was used as well as the Beagle Terriers at Carlisle Airport.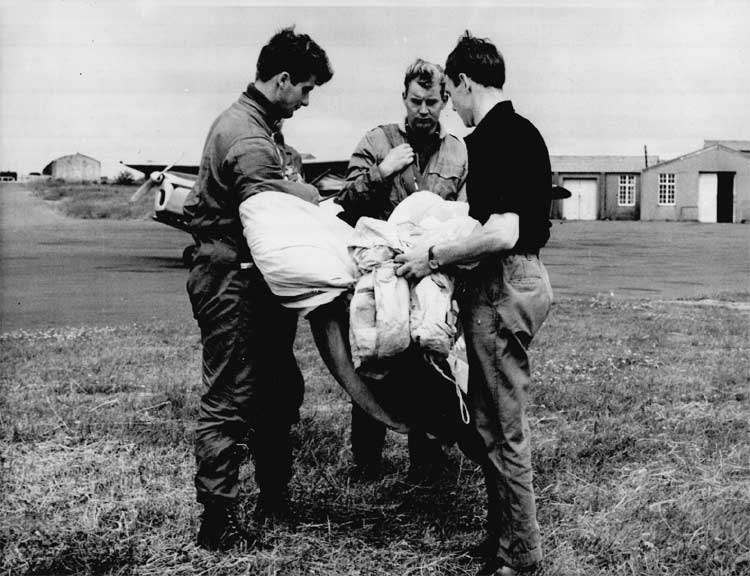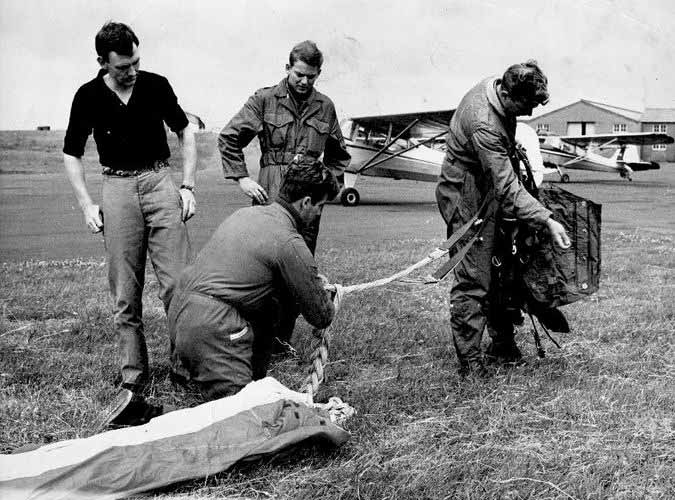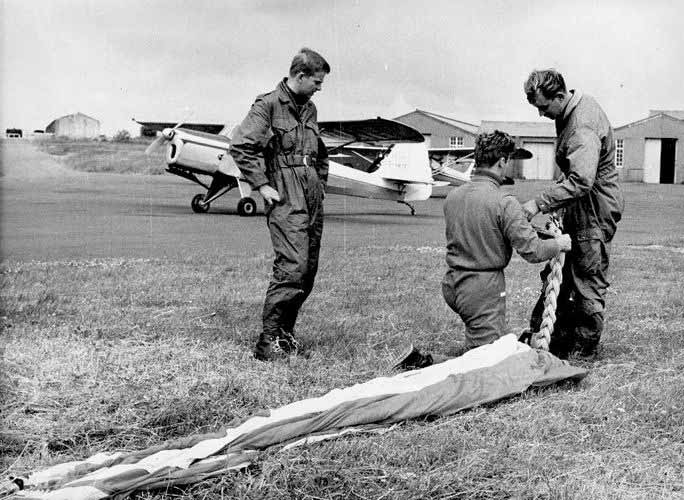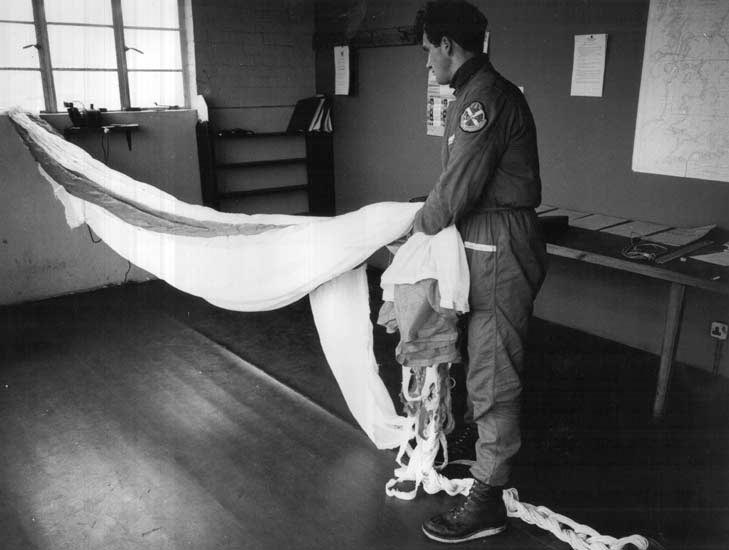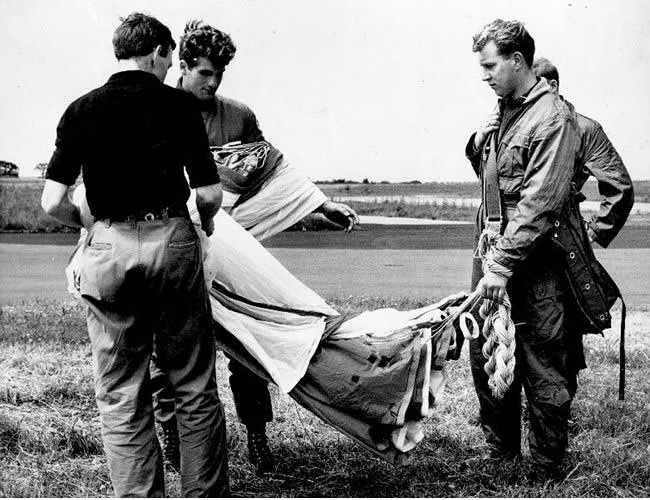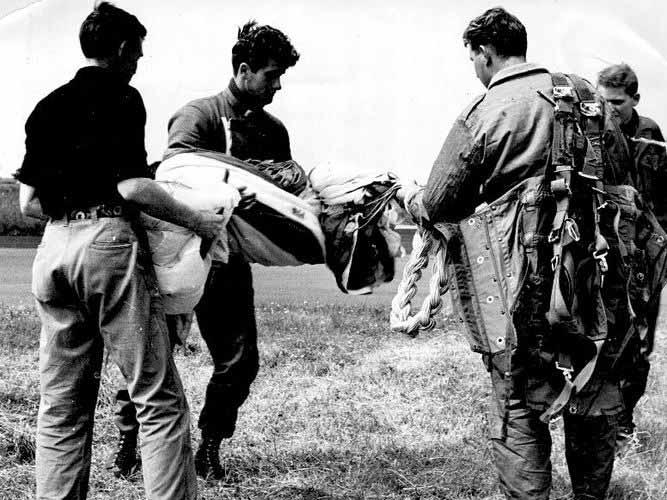 John Hardie demonstrating field packing a parachute.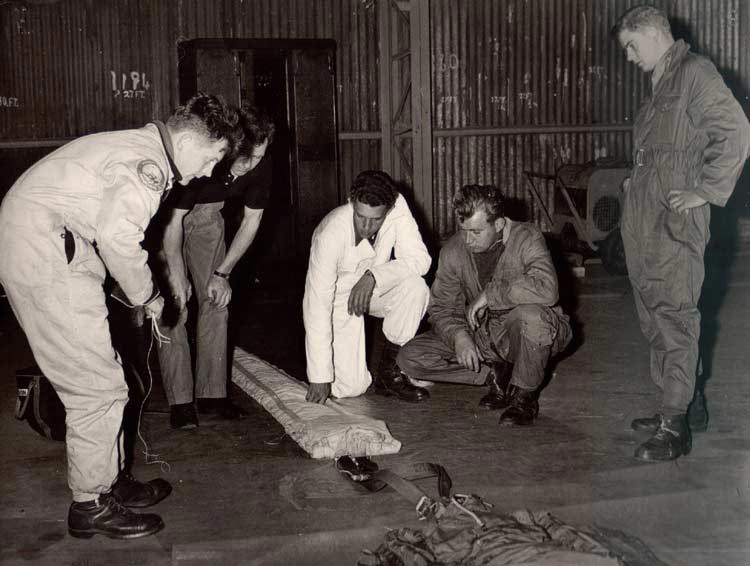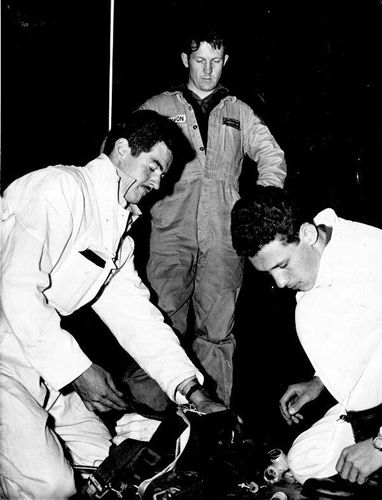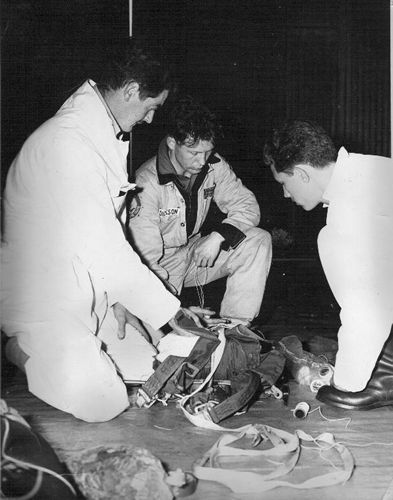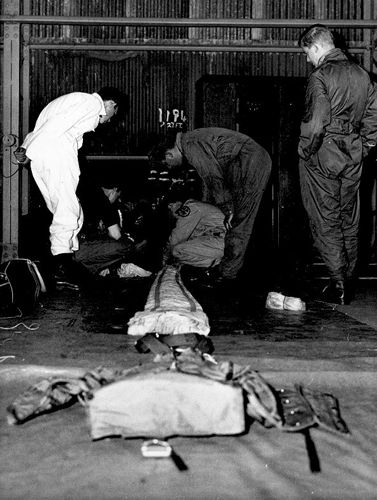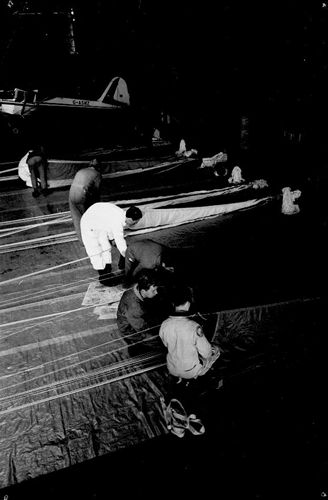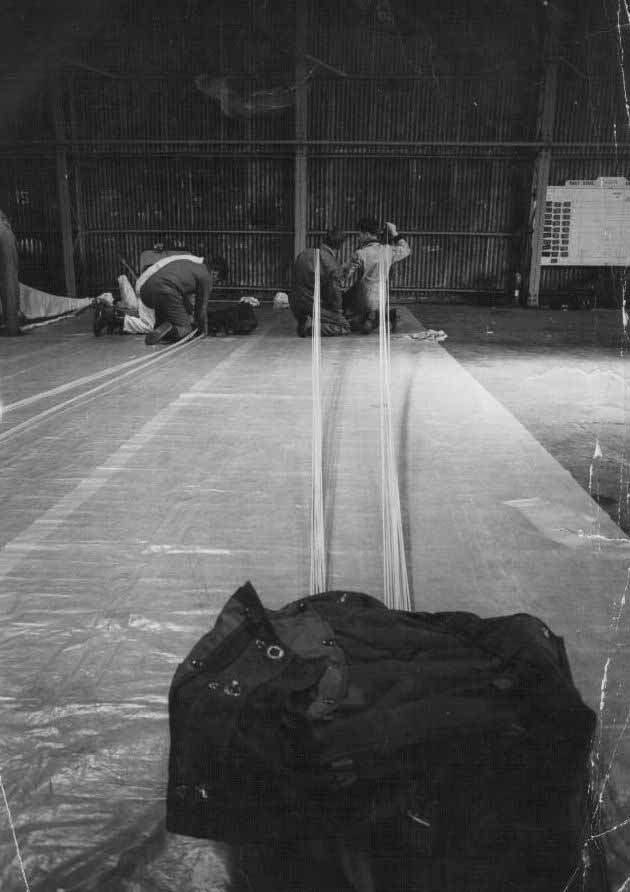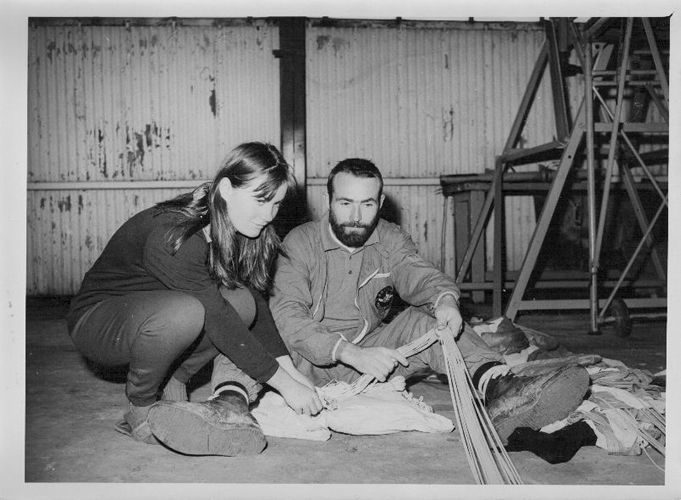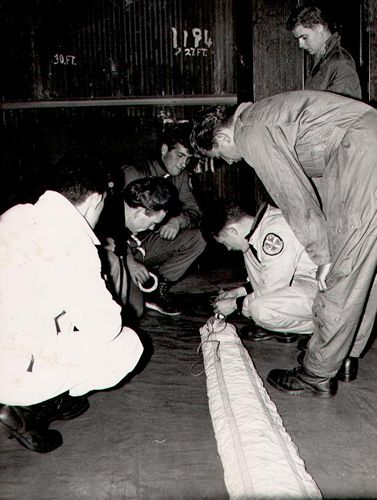 Parachute packing inside the hangar.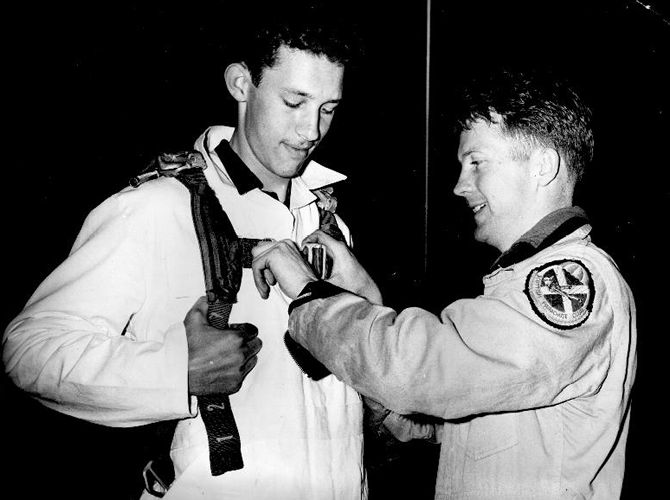 Tom Dickson helps a student to fit their parachute.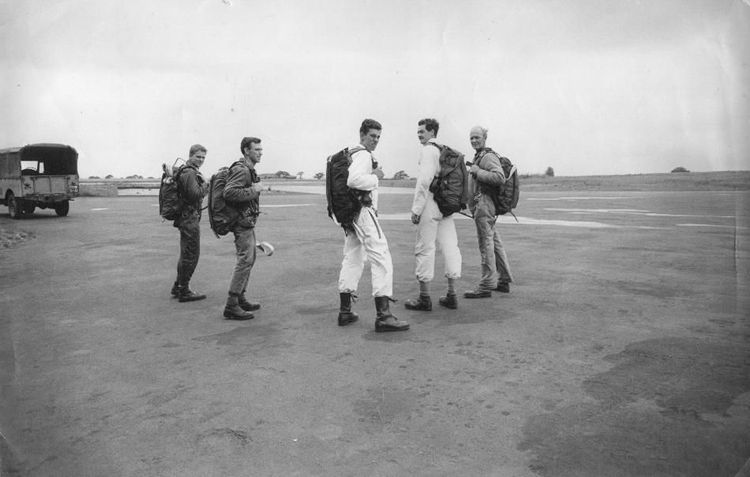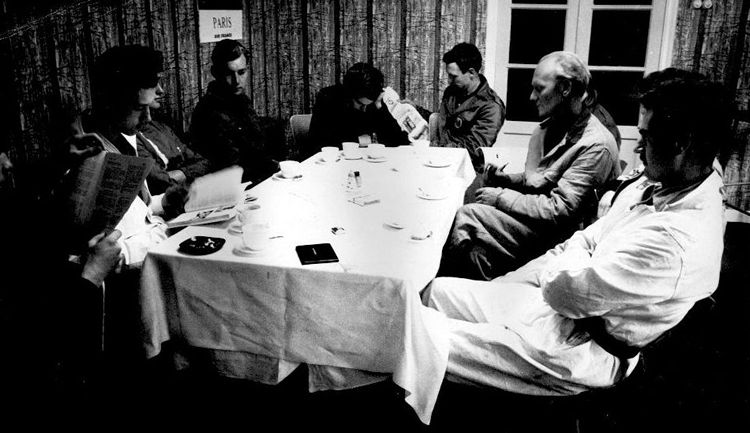 Weathered out but waiting.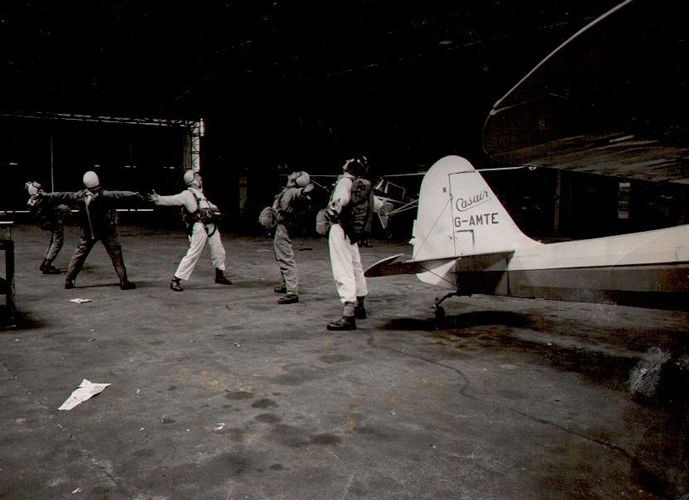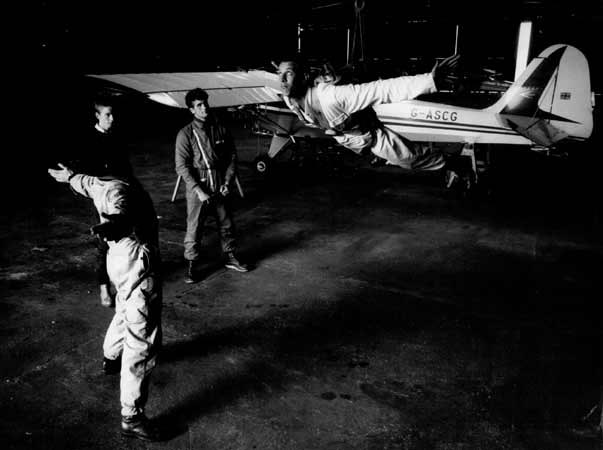 Stability position practice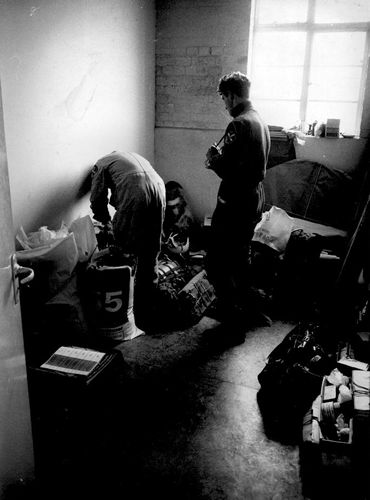 The club store room at the airport ?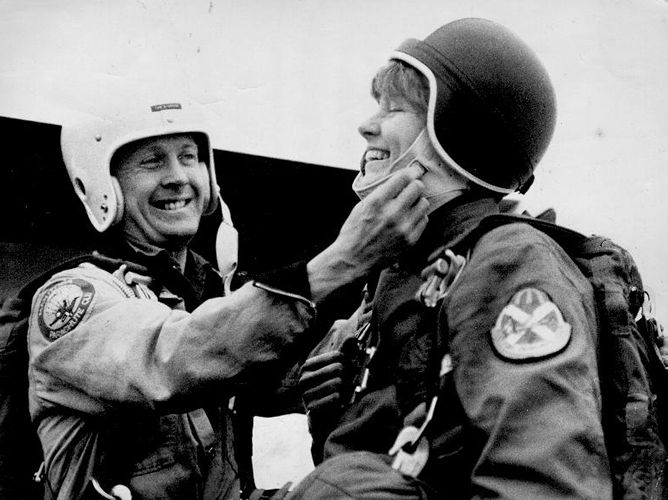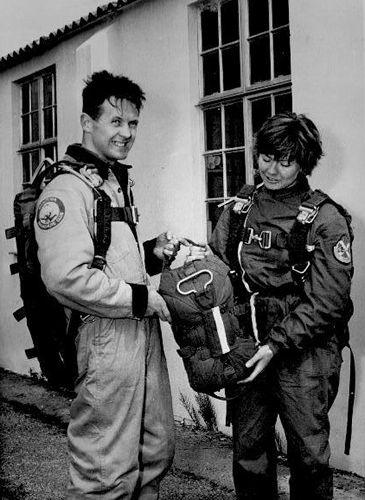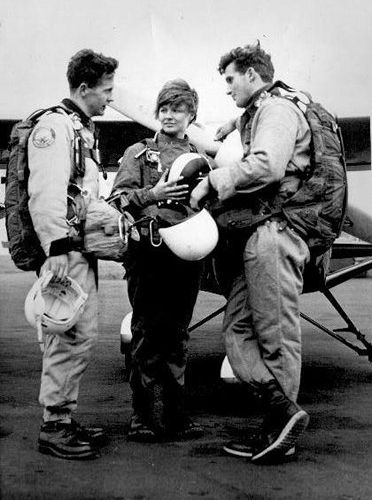 Tom Dickson, Una Barbour and John Hardie posing for the camera.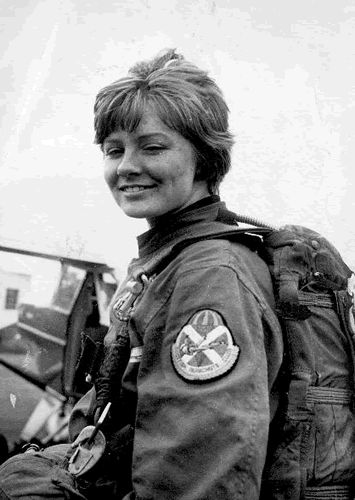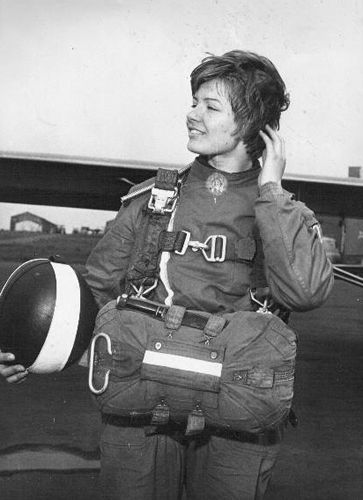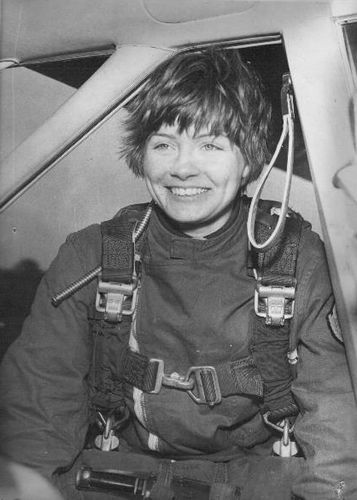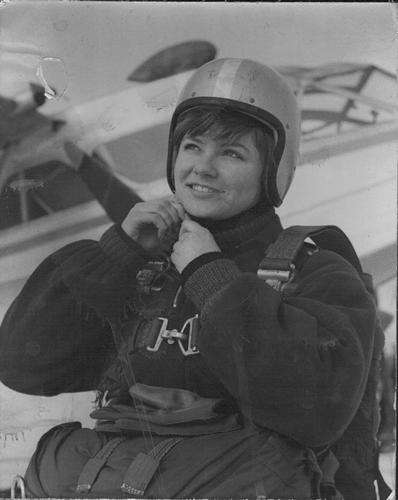 Una Barbour, one of the few female club members of the time.