1965 Championships Page 2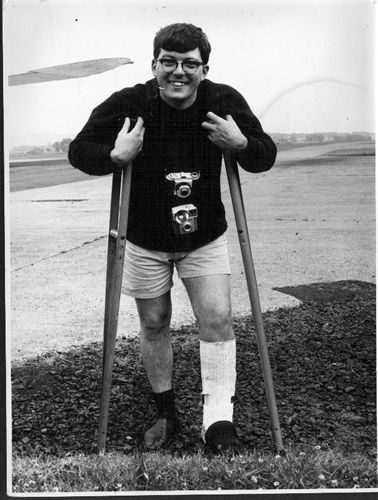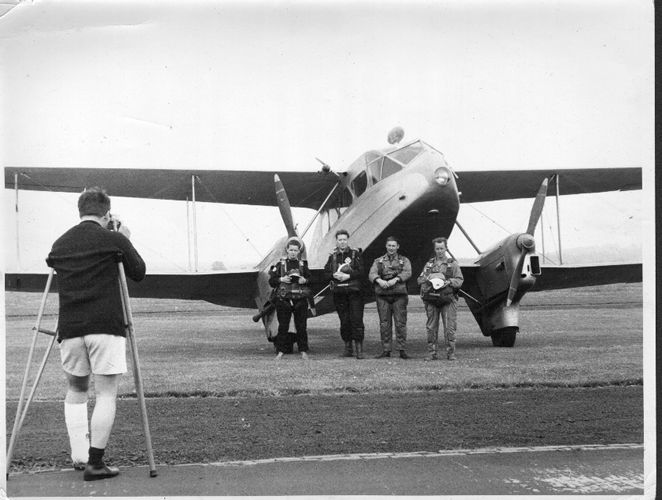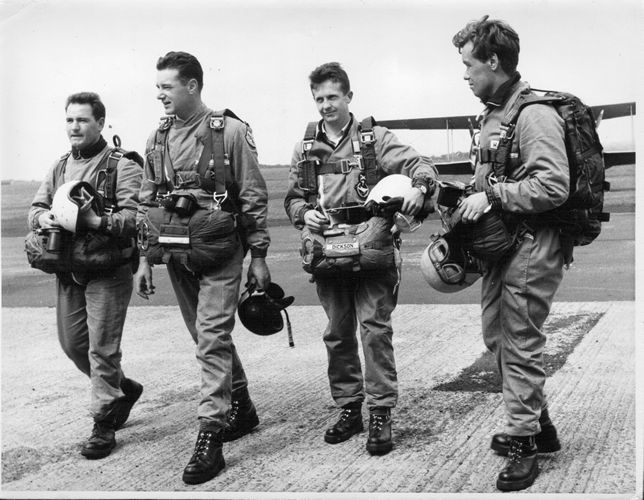 The Scottish Parachute Club team - Bob Reid, Charles Robertson, Tom Dickson and Jock Hall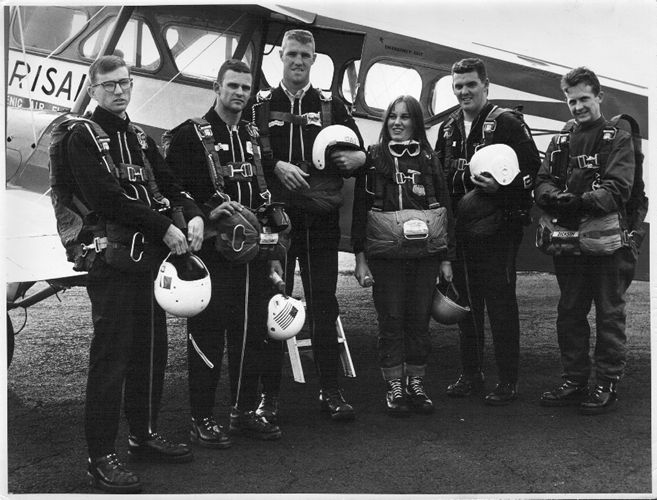 ?, ?, Cal Callahan, ?,?, Tom Dickson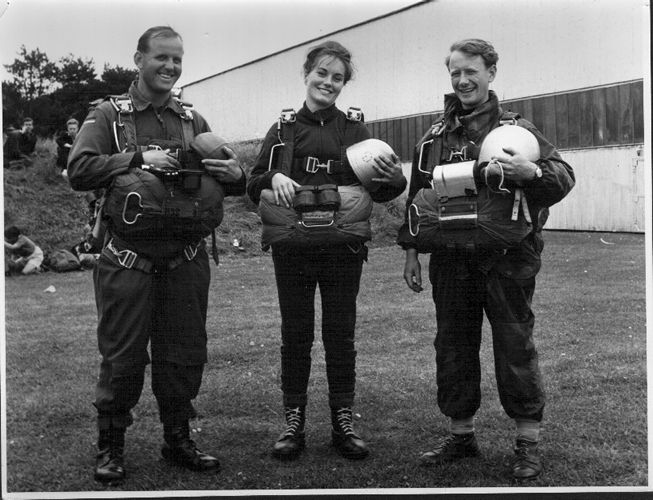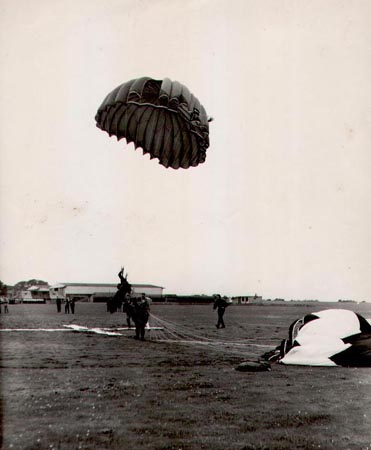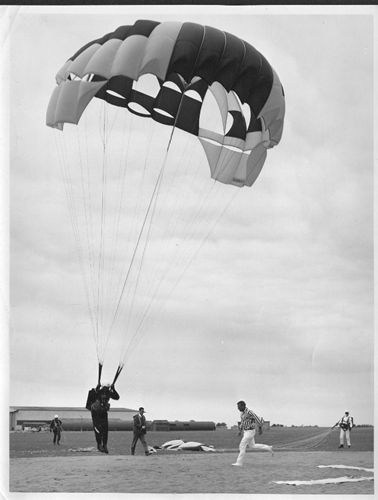 Lyle Cameron - International parachuting Superstar visits Scotland
Lyle Cameron was brought over by the Scottish Parachute Club to officiate at and judge the championships. Lyle was a qualified international judge, as well as being a parachuting celebrity due to being the editor of the 'Skydiver' magazine and being star of the 1960's Television show 'Ripcord'.
Lyle was very much on the cutting edge of the sport in these days and his involvement with the Scottish Championships raised the profile of the competition.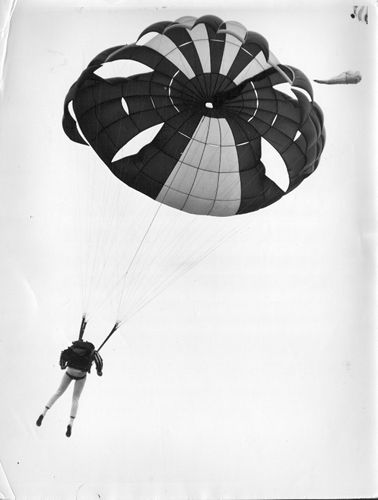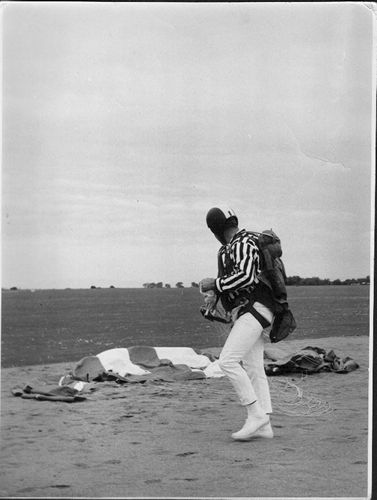 Wearing his judges striped shirt, Lyle makes a jump on his Crossbow parachute during the championships. Much of the equipment used during the competition was flat circular round parachutes and chest mounted reserve. Lyle's equipment represented the new generation of equipment - High performance Round parachutes and piggyback containers - both reserve and main parachutes mounted on the back of the jumper.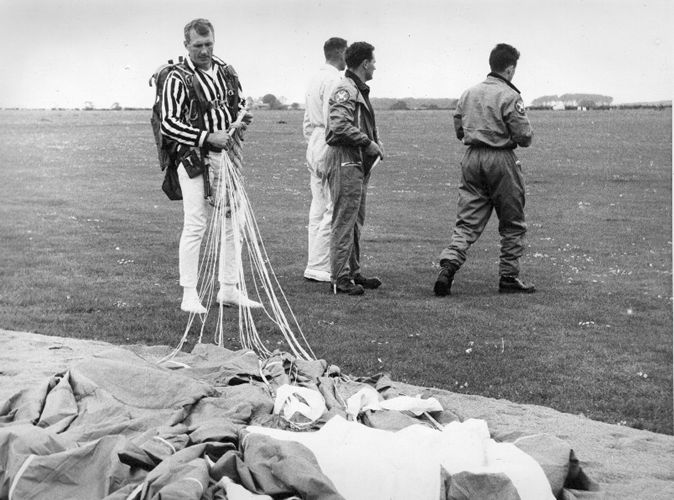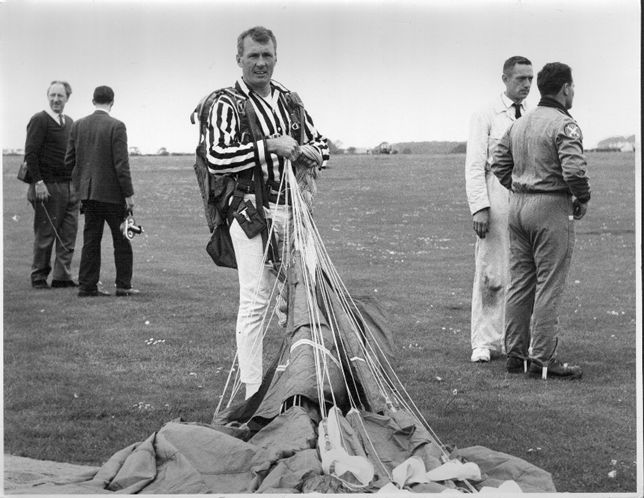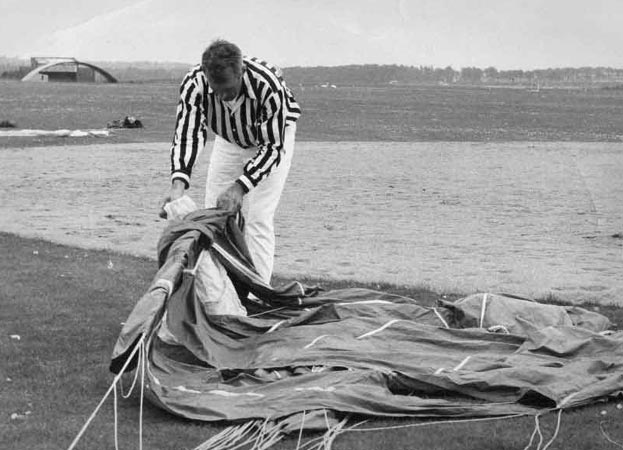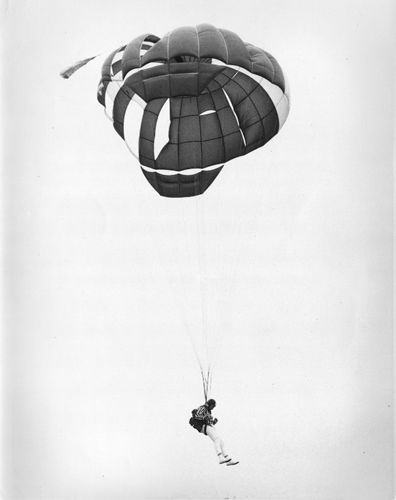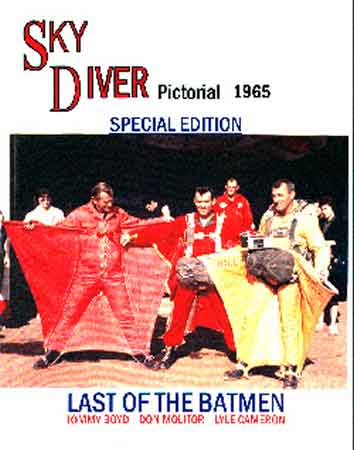 Lyle Cameron was very much an innovator of his day - see above picture of his experiments with winged suits in 1965. Photograph from www.airtrash.com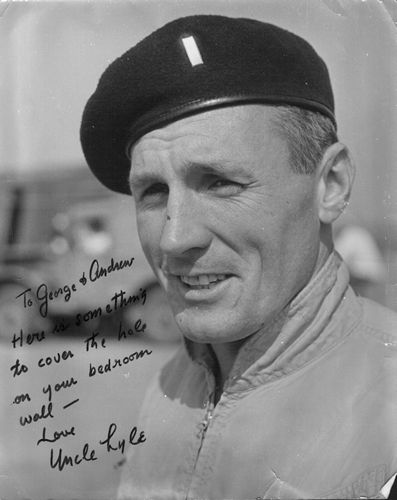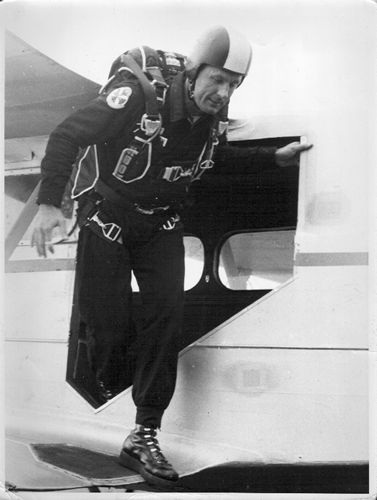 Above left is an official US Navy publicity photograph. The photograph on the right shows Lyle borrowing everything except his rig - all his luggage was stolen from his car in the US just before his flight to Scotland.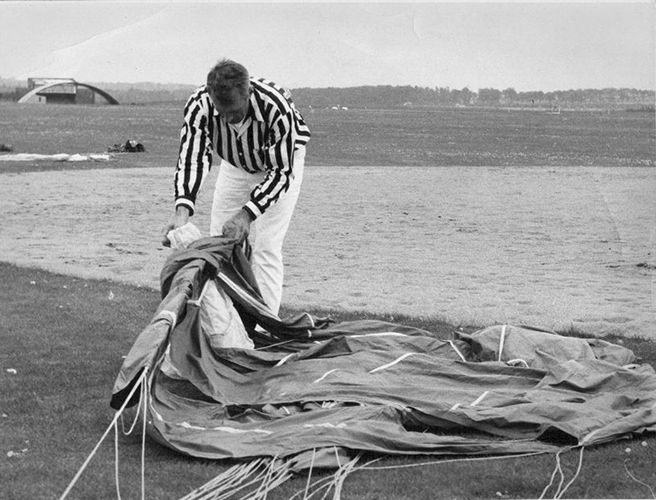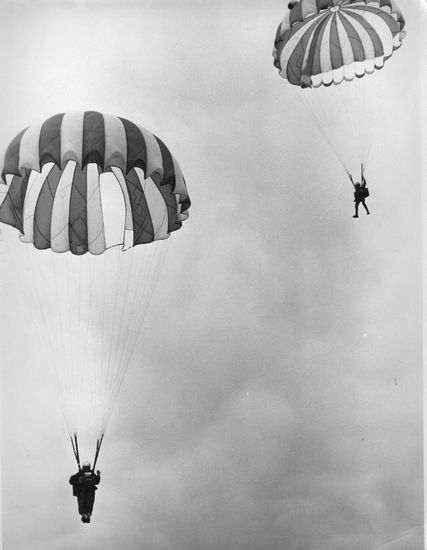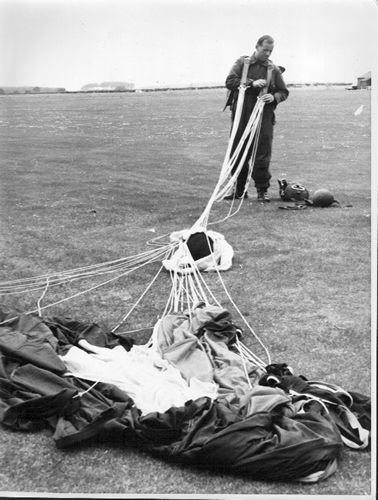 Other pictures from the Championships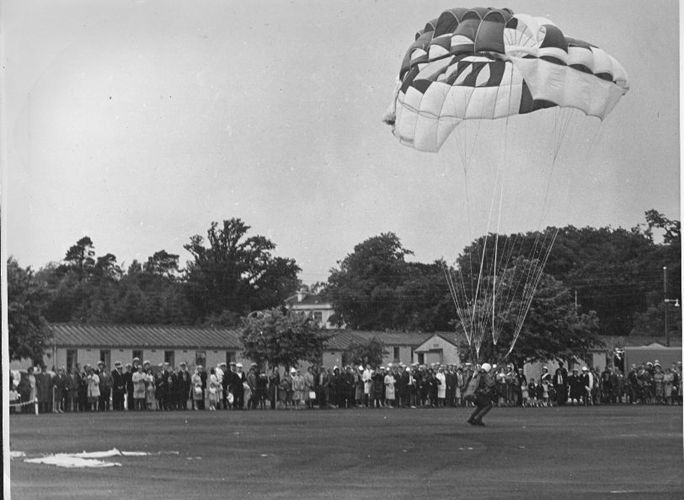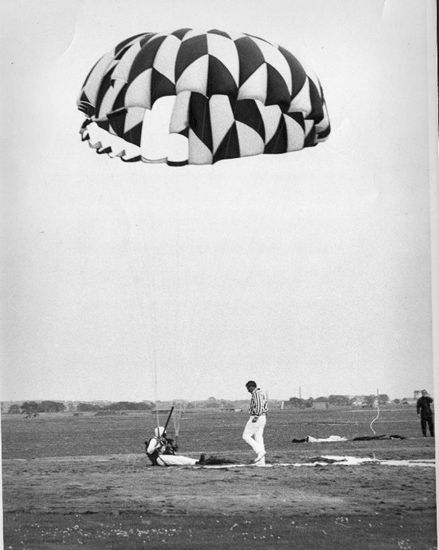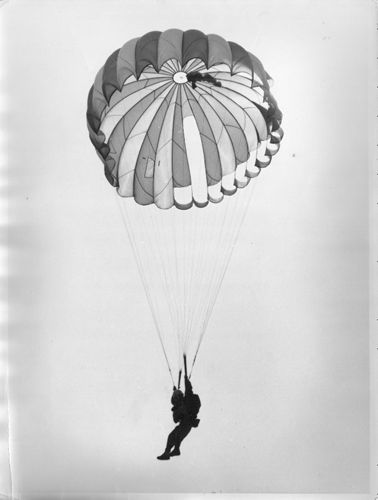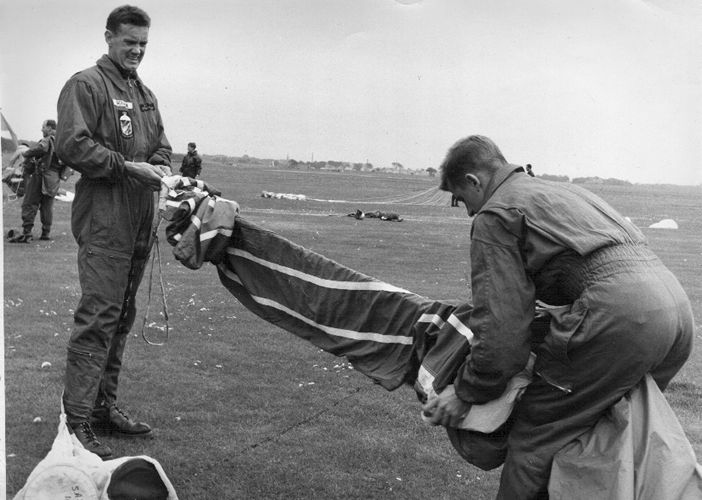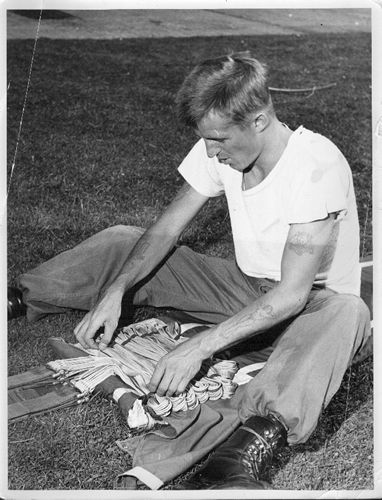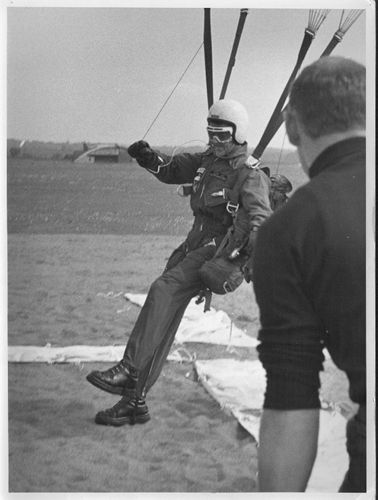 Andy Anderson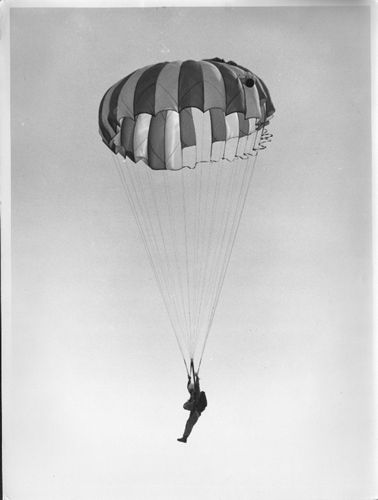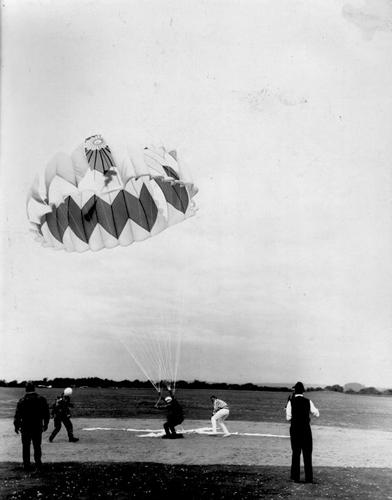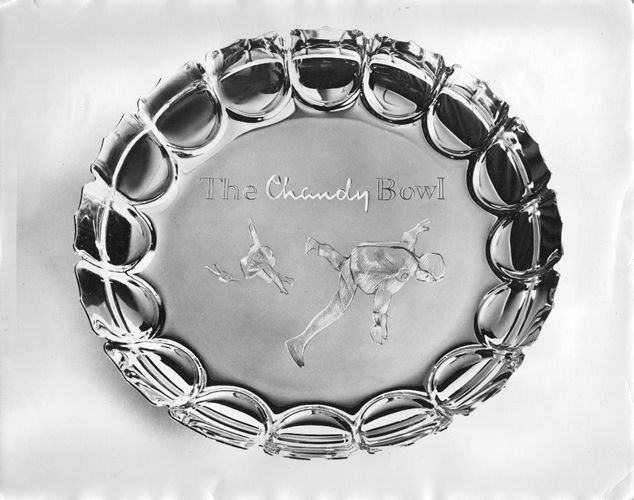 The Chandy Bowl - first introduced at this competition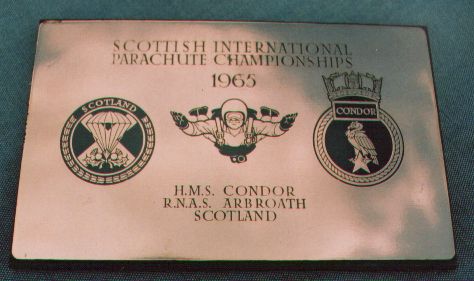 Every entrant received a commemorative plaque.
The Prize giving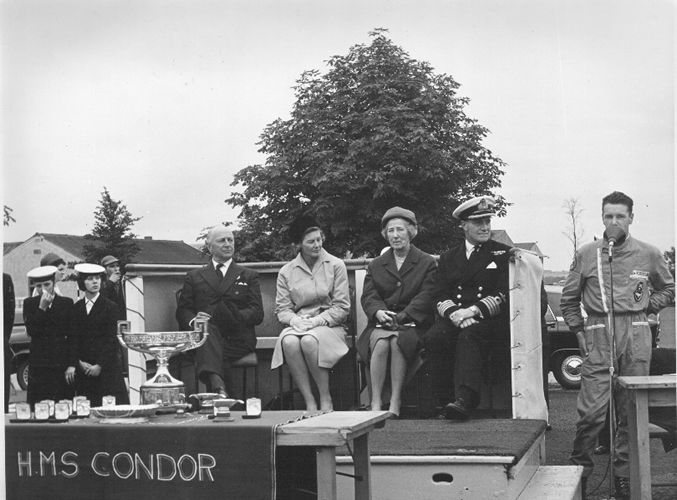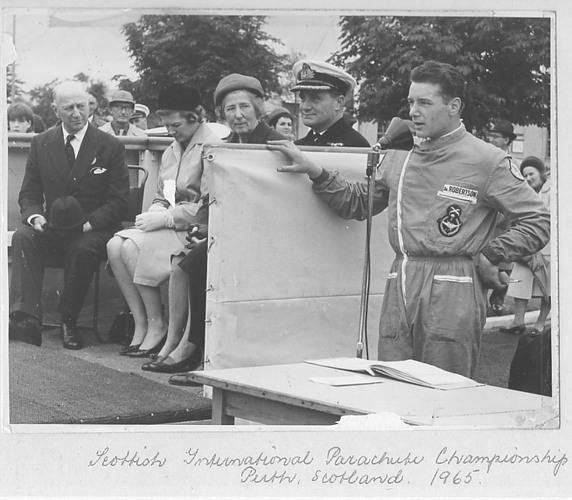 Charles Robertson addresses the competitors and audience.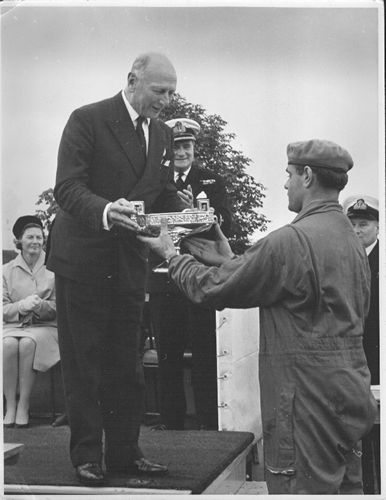 Admiral Abel-Smith and Chandy Trophy Winner 'Jik' Jickells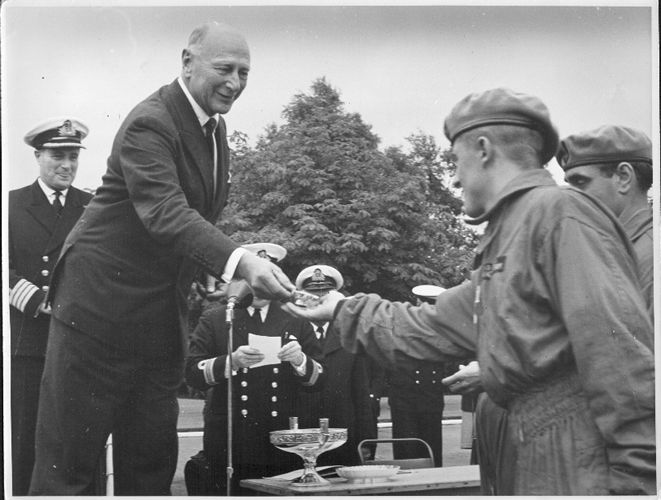 Admiral Abel-Smith presents prizes to the other champions.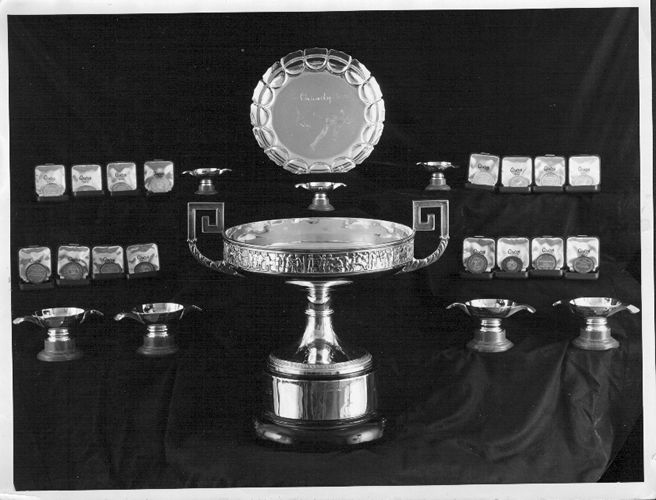 The Chandy Trophy and Chandy Bowl, with miniature quaichs for the winners to keep